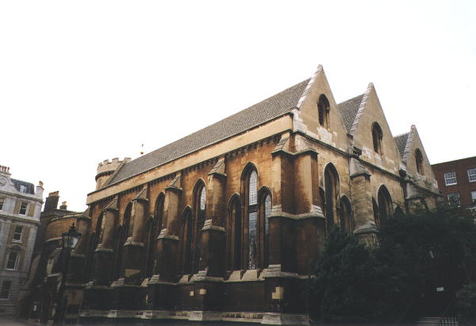 One of the four Inns of Court around the Royal Courts of Justice in London which may call members to the Bar and so entitle them to practise as barristers. (The other Inns are Middle Temple, Gray's Inn and Lincoln's Inn.) It houses The Honourable Society of the Inner Temple (Muggle) and The Honourable Wizarding Society of the Inner Temple.
The Temple was occupied in the twelfth century by the Knights Templar, who gave the area its name, and built the Temple Church which survives as the parish church of the Inner Temple and Middle Temple. The Inner Temple was first recorded as being used for legal purposes by Muggles when lawyers' residences were burned down in Wat Tyler's revolt, though Wizards were using it for that purpose a few centuries before. It is an independent extra-parochial area, historically not governed by the Corporation of London and equally outside the ecclesiastical jurisdiction of the Bishop of London.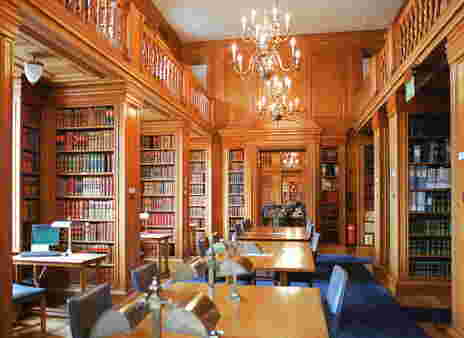 The Muggle sector of the Inn suffered heavily from wartime bombing between September 1940 and May 1941, because of its proximity to the Thames, but due to the fact that much of the Wizarding sector was below ground (as per the Ministry of Magic), it managed to avoid much of the damage inflicted by the bombs aboveground. The Muggle buildings destroyed included the Library and the Hall although others, such as 2 King's Bench Walk, were fortunate to survive.
The oldest surviving buildings in the Inner Temple date from the seventeenth century and are on King's Bench Walk (named after the King's Bench Office which was there until the nineteenth century), though the first story of the Knights Templar's medieval buttery (where food was served) survives as part of the larger building that contains the new Hall. Many other parts of the Inn are Victorian.